---
---
Iva Bittová a Vladimír Václavek – Christmas Concert
3. 12. 2013
We cordially invite you to a Christmas benefit concert. Iva Bittová and Vladimír Václavek will play for children of Kargyak village. This Saturday, 7.12. 2013 at 20:00 in hall of the Municipal House Vranov near Brno.
We would like to invite you to a Christmas concert of amazing Czech musicians, Iva Bittová and Vladimir Václavek. Come and enjoy the evening on Saturday, December 7, 2013 in the Hall of the Municipal House in the village of Vranov near Brno. The concert is organized to support education of children in the Himalayas and to help to run the newly opened Middle school in the village Kargyak.
The Kargyak Middle School is a government school. Civic associations BlueLand helps with the running of the school, with arranging facilities for pupils and with providing a community teacher and schoool keeper.
Kargyak is a village in the middle of the Himalayas. Due to a heavy snowfall it is cut off from the outside world for half a year. The children then have at least a four-month winter break. With support from the Czech Republic we are able and very happy to ensure permanent privat teacher throughout the year.
The concert and an accompanying photo presentaton will happen thanks to a long-term cooperation with outdoor company Mill.
We are very greatfull to MILL and to the musicians for their support of chikdren in the Himalayas.
Guests will be greeted with a cup of Indian tea. They can also meet with Odzer, a boy from the Himalayas who has been living in the Czech Republic for the last four years.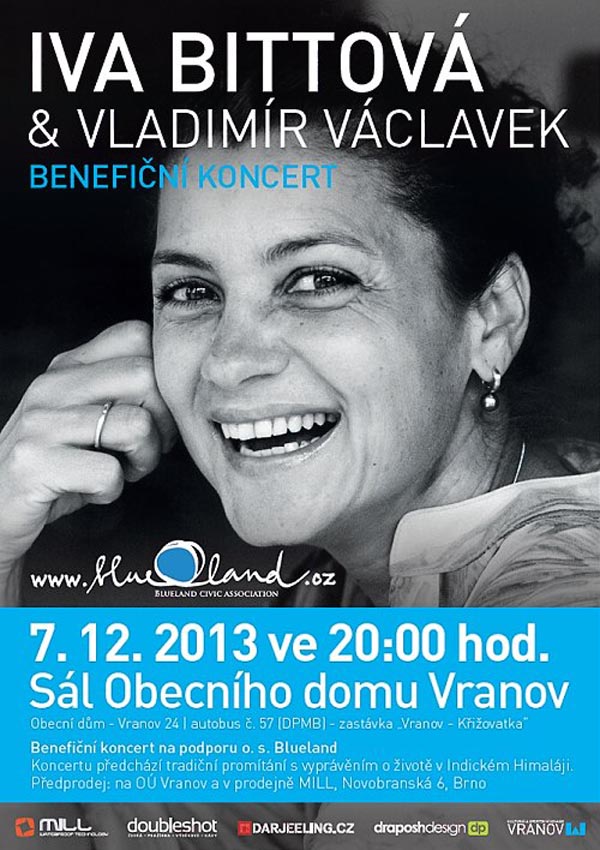 ---
---