---
---
BlueLand civic association
Our aim is development, co-operation and support to people in remote, isolated and forgotten places of Himalayas.In our activities we focus on a support of education, health and development in agriculture. We organize workshops, language courses, sport events and various projects to support the local economy.
BlueLand Civic Association was established in January 18, 2007 and is registered at the Ministry of Home affairs.
New Middle school has been built high in the Indian Himalayas, in altitude 4200m.
---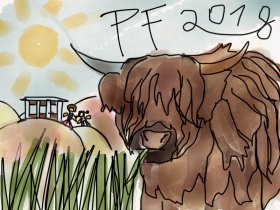 26. 12. 2017
"Give the ones you love wings to fly, roots to come back, and reasons to stay." H.H. Dalai Lama XIV. We wish you a peaceful and Happy New Year 2018. BlueLand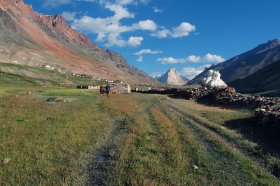 19. 5. 2016
Munsel´s message from Kargyak is the first news which we have received after the long winter. Hi everyone in Czech I had a call from Kargyak and they are all busy in their community work near the school.......they
---